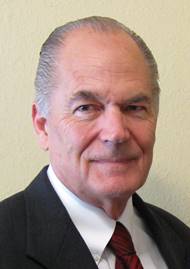 Associate Graduate Faculty
Dr. Elieson has degrees from Caltech, Harvard, and UNT. He has been associated with UNT for 25 of the last 35 years as an instructor, interim department chair (twice), and for the last 9 years as a mentor to PhD students.
He was the department chair when the distributed PhD program was developed in the department and then approved by the Texas Higher Education Coordinating Board. So he has been involved with it from its beginning.
He has had the pleasure of seeing dozens of "his" students complete their doctoral program and use their degree and the understanding it represents to further their career.
A one-time techie, he is now particularly interested in identifying how the principles of cognition are reflected in effective educational practices.
Dr. Elieson also writes a weekly newsletter on principles of good administration, featuring articles from the Harvard Business Review.